The Financial Planning Process
To develop a solid financial plan, it's important to cover all your bases. The process involves Examining your current situation, Setting financial goals and measuring your progress. A financial planner can take you through the financial planning process steps to work toward your financial goals.
6 Steps to Help You Create a Financial Plan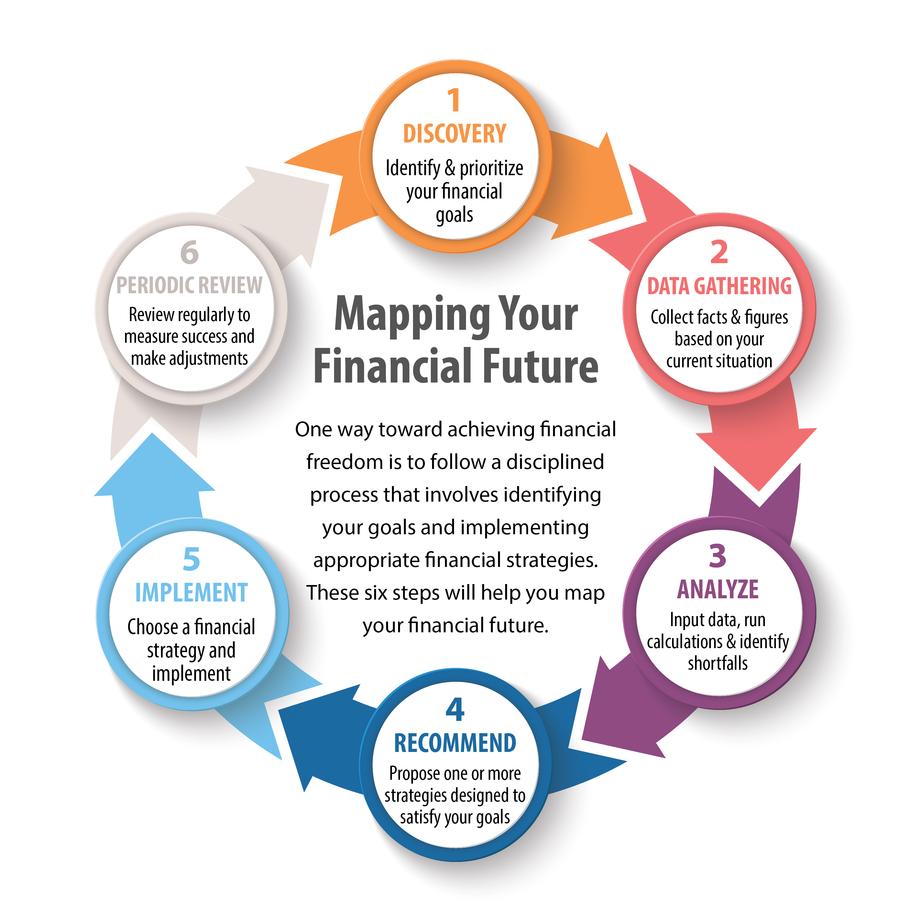 As an integral part of the financial planning process, the pyramid of financial independence can be the cornerstone of a financial plan. Please refer to the following graphic illustrating this concept.